MONTHLY SPOTLIGHTS – AUGUST 2019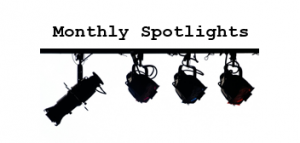 Each month The Organisers shine a spotlight on the best of the best across a range of cultural events, openings and trends!
For more information on any of the below or our bespoke events do not hesitate to contact us on +44(0)207 078 7554or email team@theorganisers.com
Exhibition
Summer Exhibition at The Royal Academy of Arts
Dates: From Now – 11th August 2019
Location: Burlington House, Piccadilly, Mayfair, London W1J 0BD
Price: £18 per person
Attend the biggest art calendar event of the year, The Summer Exhibition known as the world's largest open submission art show bringing an array of art from leading artists, Royal Academicians and emerging new talent. This year for the 250th anniversary, 1,500 displays will be showcased for the first time. The exhibition highlights include an animal-themed 'menagerie' featuring work by the renowned Polly Morgan, Charles Avery, Banksy and Mat Collishaw.
Theatre
The Lehman Trilogy
Dates: From Now – 31st August 2019
Location: Piccadilly Theatre – 16 Denman Street, London, W1D 7DY
Price: From £22.00 – £210.00 per person
The Lehman Trilogy documents the establishment of the Lehman Brothers bank, embarking on the story of a young man who achieved his American dream in New York alongside his two brothers. The play then portrays the formation of the bank, and its doomed fate leading to the biggest global financial crisis in history. The production has received five star reviews and has been hailed as an 'Engrossing play and acting masterclass' by the Guardian.
Restaurant
Bloomsbury Street Kitchen
Location: 9 – 13 Bloomsbury Street, London WC1B 3QD
Opening: August 2019
The restaurant, from the group behind May Fair Kitchen, Monmouth Kitchen and Leicester Square Kitchen, will showcase contemporary Mediterranean and Japanese small plates, complemented by a diverse variety of wines, sake and signature cocktails. Healthy options such as Salmon Carpaccio with Chilli Avocado and Yellowtail Sashimi with Spicy Yuzu Soy will sit alongside more indulgent dishes from the land and sea, including Slow-Cooked Glazed Lamb Shoulder Gyros with Chilli Fries, and Lemon Roasted Baby Chicken, cooked on a signature Japanese Bincho Grill. The bar menu will showcase a range of Aperitivo and Signature Cocktails uniting the flavours of the Med with those of Japan, like the Rosé Sangria, Hoba Smoked Old Fashioned and Chili Margarita. The interior design will take equal inspiration from Mediterranean gardens and the minimalist Japanese aesthetic, featuring internal gardens, white-washed exposed brickwork and with Italian glazed porcelain tiles, as well as an intimate outdoor garden, dotted by olive trees and Japanese sago palms.
Sport
Rugby World Cup
Date: 10th August
Location: Twickenham
Price: Range of pricing dependent on ticket category
Rugby World Cup countdown starts…
International rugby union takes the spotlight with nations playing summer warm-up matches ahead of the 2019 Rugby World Cup. On Saturday 10th August Ireland face Italy in Dublin and England host Wales at Twickenham. In the Rugby Championship on 10th August it's Australia against New Zealand in Perth and Argentina against South Africa in Salta.
Event
Notting Hill Carnival
Location: Notting Hill, Ladbroke Grove and the Westbourne Park area.
Dates: 25th – 26th August
Price: Free
Notting Hill Carnival totally deserves its reputation as Europe's biggest street festival. The annual event is a vivid and thrilling spectacle that celebrates and showcases London's rich, varied and magnificent multicultural past and present. And for any party lovers, the Carnival weekend is a vital date in the calendar. A yearly celebration of London's Caribbean communities, their culture and traditions, which has been taking place since 1966. The Carnival takes places over two days and features a parade and fantastic live music, including reggae, dub and salsa. There are also 36 static sound systems, soca floats, steel bands and a whole lot of delicious Caribbean food.
Bespoke Events
The Organisers – Homemaker
Date: Anytime
Location: Anywhere
Some companies will help you pack and leave you with a pile of boxes at the other end. Our expertise extends far beyond that. Over many years, we've perfected our truly personal HomeMaker® service. When clients walk into their new homes, they find the beds made, the curtains hung and the fridge stocked. We liaise carefully with our clients to ensure that the house is presented perfectly, just as if they were there themselves. From overseeing the handyman tasks to providing a sparkle clean, we have perfected the art of making moving house an almost stress-free experience. Truly making your new house a Home, instantly.